Allow me to begin by saying that my icon very neatly mirrors the face I made when I opened the HUGE BOX OF WONDERS that I got in the mail yesterday. The wonderful
shigure
at MyFigureCollection decided to be amazingly generous and sent me figma Append Miku and figma Mirai Sunega! They arrived in the post yesterday (and the box was
fuckhuge,
seriously.
)
So after dancing around like the eternal child that I am, I prepared some scissors and got ready to unbox that shit.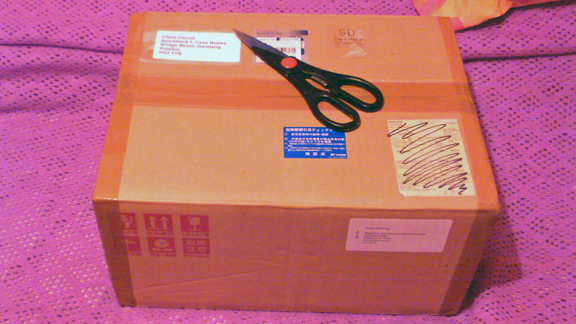 BOX!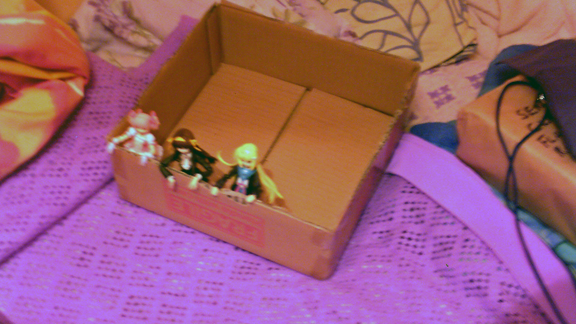 Hey, compared to that box, this one is pretty impressive, right?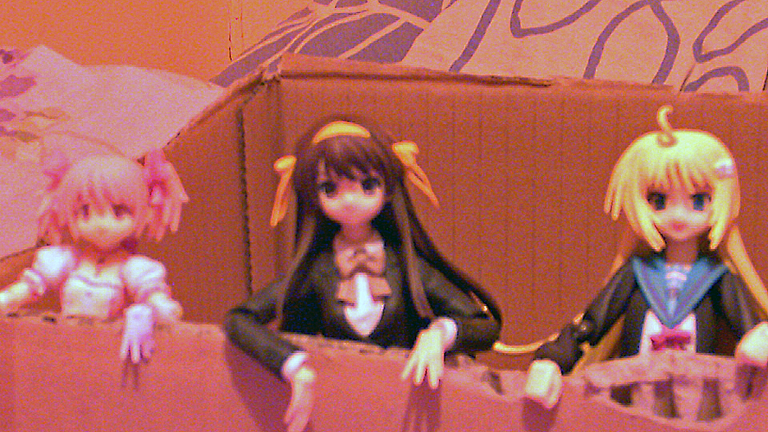 Not at all? Okay then...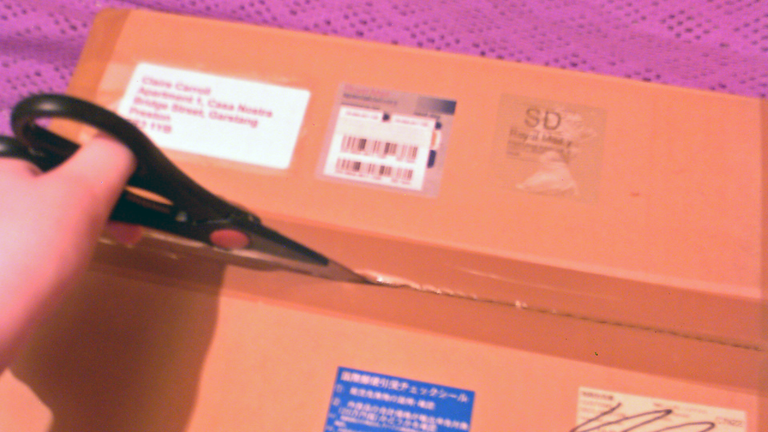 SNIP DAT SHIT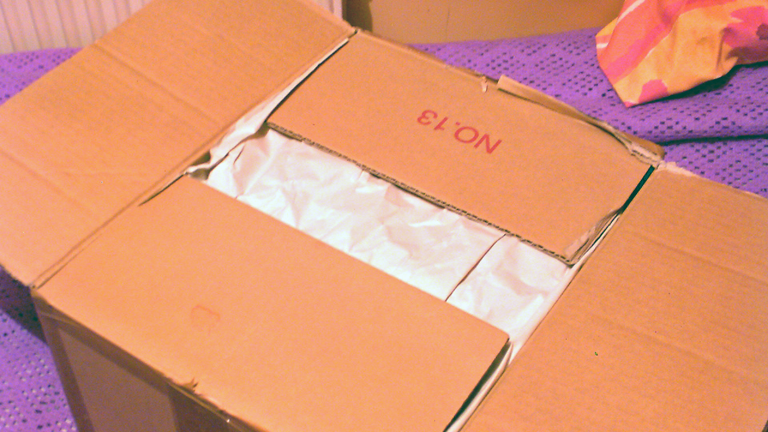 [opens box like a Fable protagonist]
And here are the boxes, all wrapped up neatly.
Now, I must confess that I was an awful blogger right here, as Ihad to pause for a moment in order to -- if you'll pardon my french -- freak the fuck out. Because as I pulled the boxes out, I was surprised to find a third box at the bottom. As they were all wrapped in the brown paper you can see in the picture, I couldn't identify any of the figures at first. But the bottom one was a larger figma box and was therefore Append Miku.
One of the boxes was Mirai Sunega.
So what was the one that I had hold of now?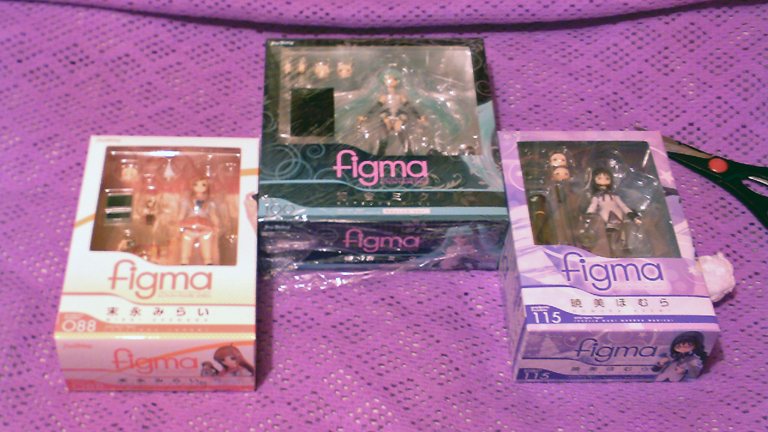 IT ONLY TURNED OUT TO BE HOMURA MOTHERFUCKIN' AKEMI
Seriously, you guys should have seen me freaking out about it. Shigure had heard about my trouble with getting my own Homura order delivered and so sent along one of his as well as the other two figures, just because there was room in the box.
I have the warm fuzzies.
ANYWAY.
Sorry for the crappy image quality; I did this unboxing at about half five at night and I had to take the photos by the light of my bulb which gave them an icky orange hue that I managed to remove in photoshop.
But I digress.
(
Collapse
)
(
Collapse
)
(
Collapse
)
That's all for today! Tomorrow, I'll be able to get some better shots. Once I do, I'll get around to reviewing them all.
Thanks for reading! o/